2D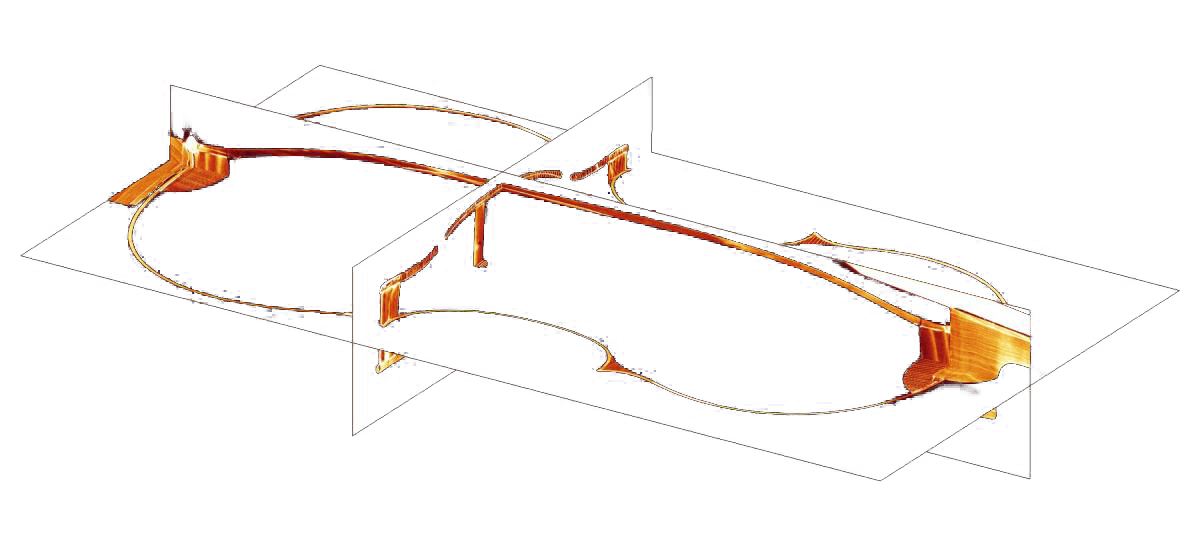 Our documentation comprises three videos (in the common MP4 format) with animated sequences of those images in each of the three sectional planes. The videos can be interrupted at any time to examine more closely any areas of particular interest. Demo videos which show an unattributed instrument which not only suffered severe damage but also underwent a very poor restoration are available in the download section.
In addition, we provide a PDF-file with several cuts in higher resolution, mainly at 1 cm intervals with special emphasis given to regions of interest (e.g. repair-work, alterations, damage).
To demonstrate the capability of our project you find a selection of slices through the body of the above mentioned instrument here. Due to the fact that the slices have a distance of 0.1 mm, the position of each section can be located with precision.